Black Future Lawyers: Why mentorship matters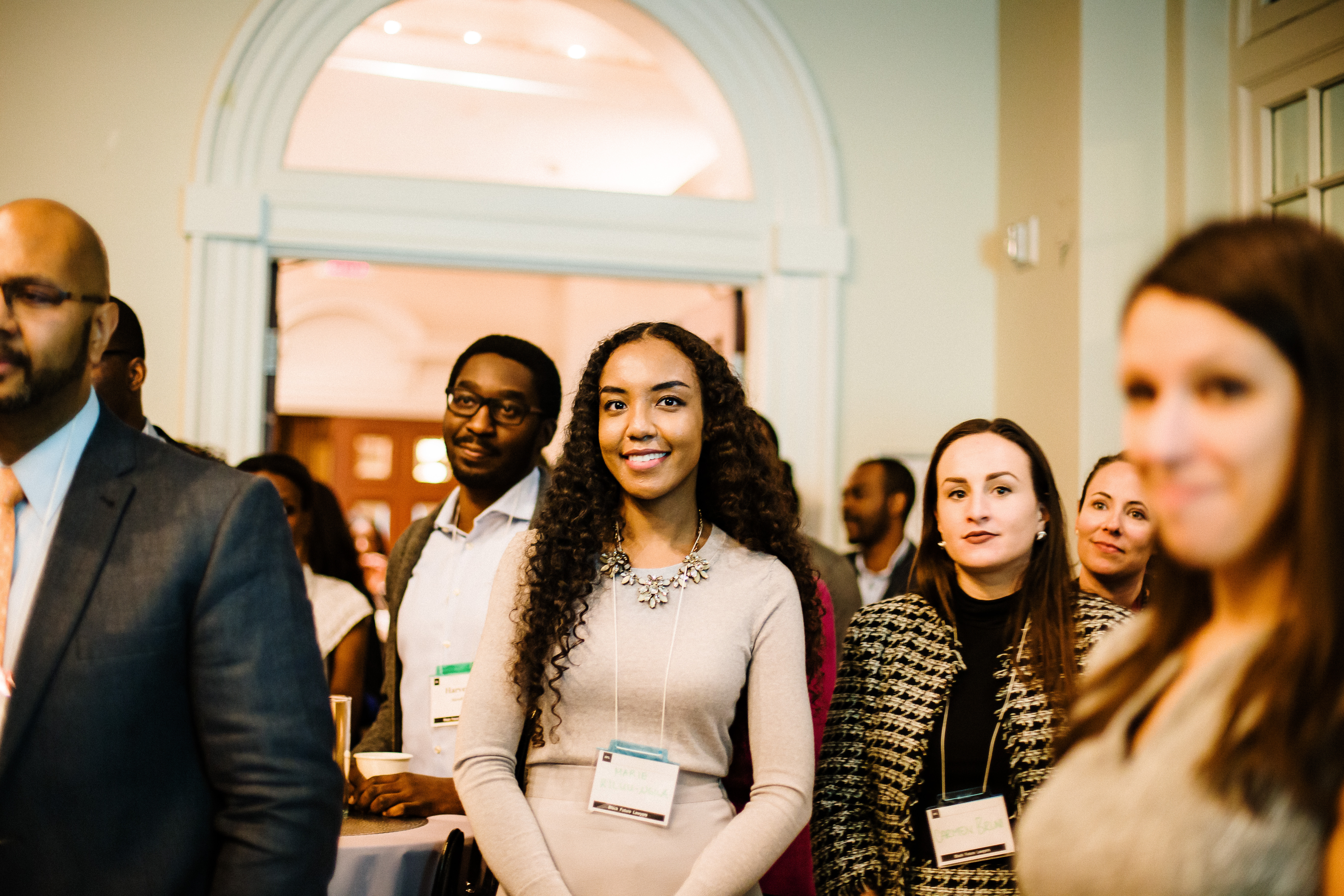 Marie Kiluu-Ngila (JD 2019) has experienced first-hand having a cheerleader in her corner. 
"They're the first to remind me of how far I've come, whenever the going gets tough," she says. 
A co-founder and current advisor to the Black Future Lawyers program, Kiluu-Ngila was instrumental in fostering a supportive culture among Black U of T Law students. 
"I'm thrilled to know that even after graduating, the group is active and continues to be a supportive network for incoming Black students at the law faculty."
Nexus asked Kiluu-Ngila to reflect on her own legal aspirations and why having mentors – and giving back as a mentor – is invaluable. 
When did you know you wanted to become a lawyer? 
I knew I wanted to become a lawyer at a very young age, around 9 years old. I might have seen a legal drama on TV and decided that was what I wanted to do with my life. As I got older, my feelings never changed and I knew that I wanted a career path where I could use my voice to help others and have an impact in some way. 
Did you have any mentors or role models in your journey before or during law school?
I had a few. I have a long-time mentor from my undergrad who has always been my cheerleader and the first to remind me of how far I've come, whenever the going gets tough. I have another mentor who has, over the past two years, given me excellent advice, always been so supportive, and encourages me to surpass what I assume are my limits. 
What was most memorable about your law school experience? 
My most memorable experience would have to be revitalizing the Black Law Students' Association during my 2L year. It became the driving force behind Black Future Lawyers and also was a way for us to form lasting friendships and support systems with one another. 
I'm thrilled in knowing that even after graduating, the group is active and continues to be a supportive network for incoming Black students at the law faculty. 
Tell us about your experience in helping launch Black Future Lawyers. What is your role as a program advisor? 
Black Future Lawyers was born out of a collaboration between U of T's Black Law Students' Association and the law faculty. In my 2L year, we decided to tackle the issue surrounding the lack of black students enrolling at the faculty – roughly one per cent of each entering class identified as Black – and wanted to increase diversity at our nation's top law school. My role was to participate in developing the foundational elements that were necessary to ensure the success of a program like BFL. This required a lot of outreach to our alumni, as well as consistent collaborations and communications with administration at the Faculty to build the program and launch it. It was a long journey but well worth it.
You're currently a mentor to one student interested in studying law, Jessica Eruchalu. Why do you think mentorship is an important aspect of the BFL program?
Knowing how to put together a top quality law school application, figuring out how to finance your education and best practices for succeeding in law school and the professional world are all topics that mentors discuss with mentees. Mentorship is a crucial aspect of BFL because there's endless insider knowledge. This gives the mentee a head-start and helps put them on the right track to meet their goals, particularly when they might not have anyone in their immediate circles who can advise them. 
What has your experience been like on Bay Street? 
Without a doubt, Bay Street is an excellent place to cultivate a legal career for those interested in being a corporate lawyer. At the same time, it's well known that as a Black woman on Bay Street, there's an added layer when considering the resilience that it takes to thrive in a traditionally 'old boys' profession. I think of myself as a 'forever student' and so I'm constantly learning and adding to my repertoire of what success looks like for me. I'm grateful for all that I've learned and my training so far, and I'm looking forward to my next steps in my journey. 
Why should more Black-identified students consider the legal profession? 
It's important that Black-identified students are represented in a profession that plays a key role in our society. Being a lawyer can be an entry point into becoming a real mover-and-shaker in society because lawyers and judges shape the norms that impact us all in our day-to-day lives. 
In order for us to truly call ourselves a multicultural city and country, I believe it's important that decision-makers adequately reflect the communities impacted by their decisions. 
Thanks to the 92 Black legal community members in Ontario who are currently offering mentorship to 113 Black-identified undergraduates interested in studying law. There is a significant need for additional mentors. Please visit the Black Future Lawyers website to learn more.