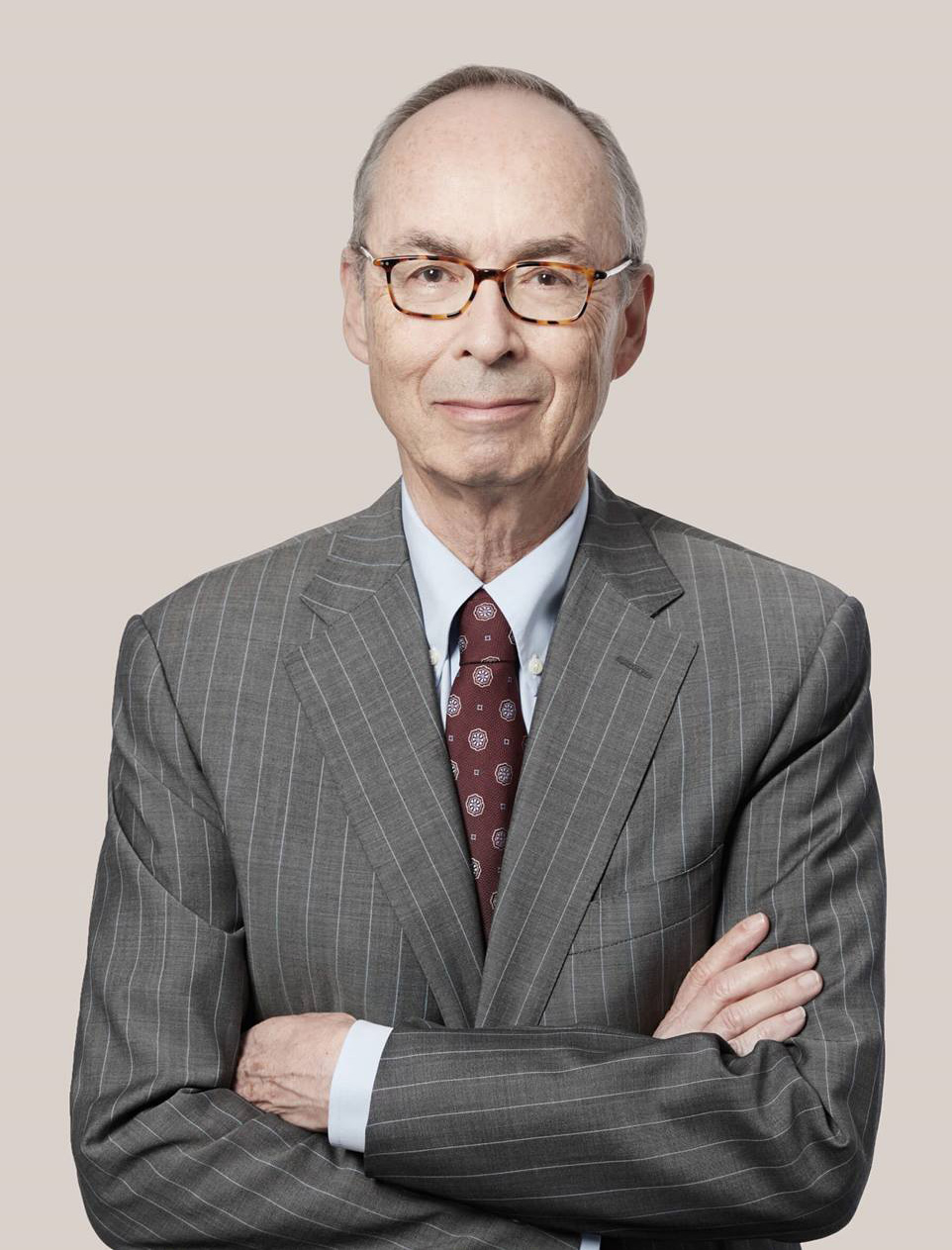 By Lucianna Ciccocioppo
Jon Levin, LLB 1973, is a polyglot M&A partner at Faskens in Toronto who has a stellar reputation for top-notch advice – and outstanding client service. Fluent in Spanish and French, he switches with ease to either language when at meetings in the Montreal office, or with clients in Latin America, not only to get down to business, but also to make his clients more comfortable.
His love of languages emerged when he moved as a child with his family to Mexico. For two years, he went to school for half a day in English, and the other half in Spanish. French was easy for Levin to learn as well. To this day, he continues to receive weekly language tutoring, to maintain his fluencies and keep his synapses firing.
Language is just one of his cerebral loves. The other is practicing law. "What do I love the most? The emphasis on problem-solving, because it's interesting and stimulating work. And finding the solution is very rewarding. And there's no doubt that a law degree helps with developing these skills."
And after 46 years at Faskens, Levin would know. "I wouldn't hesitate to recommend a law degree because I think it's excellent training and I think it opens doors. The kind of thinking that is enhanced by going to law school, the analytical and problem-solving skills, are all great skills. The ability to acquire these skills in law school, hone them and use them successfully in any career path is very valuable."
Levin knows law school has changed since he was a student. He didn't have to stress over paying tuition, thanks to family support. But he knows this is certainly not the case with every law student today, particularly with tuition rates in the five figures.
"It's intimidating for students to look at the amount of potential debt they would have to run up to go to law school. It's fine to say there's student aid and funding available. But for many people the notion that they might end up hundreds of thousands of dollars in debt when they leave the law school is enough to convince them they're not going to pursue a law degree. That's self-selection. I think law school should be open to all."
So when a client wanted to thank Levin for solving a very serious, complex problem, this client offered him a trip around the world, as a gesture of gratitude. Levin graciously turned it down – and thought of law students.
"I said to this client 'If you want to do something, why not set up a bursary at the Faculty of Law?'"
That's exactly what the client did and gifted $300,000, matched by the Boundless program, to establish a bursary in Levin's name.
Levin wants alumni to think of the many ways to support the law school, in particular, the Campaign for Excellence without Barriers. "This particular client has a family foundation and has donated a lot to charity; I like to think they made a donation to a charity they had never thought about."