Quasi-property or quasi-person
Professor Angela Fernandez redefines animals as property and person
By Nina Haikara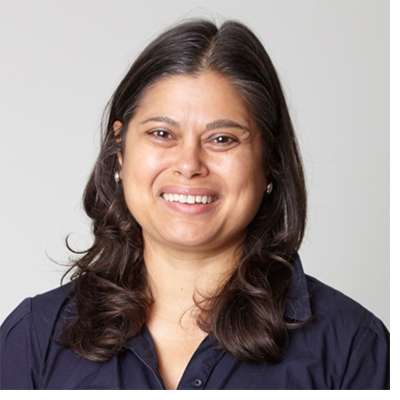 In a new paper to be published in the series Animal Law Fundamentals organized by the U.S.-based Brooks Institute for Animal Rights Law and Policy, University of Toronto Faculty of Law Professor Angela Fernandez asks, "Should animals still be considered property?"
Even if the answer is yes in some respects, she says the legal status for nonhuman animals should also include some aspects of personhood, given the fact that animals have some rights.
"Most animal law scholars say, no, they can't just be ordinary chattel property – but maybe there's a different kind of property status they could have that could be more inclusive of rights. The position I take is that they already do have some rights. It's quite minimal and very inadequate, but that shows that we don't just view them as pure property."
Within the law, Fernandez says, animals historically are treated as property. Yet, Windsor, ON and many U.S. cities have instituted ordinances where pet 'ownership,' is exchanged for 'guardianship'.
"It's a symbolic name change. It doesn't change the legal relationship. But the idea behind it just to get people thinking pets are more like a family member, not disposable property like a piece of furniture."
In her paper, "Animals as Property, Quasi-Property or Quasi-Person," Fernandez, applying her background as a historian, focuses on terminology that challenges the traditional distinction between property and persons for nonhuman animals, arguing that this needs to be thought about as a continuum rather than an either/or binary.
She says even though animals are legally property, we can find ways in which we treat them as being different from property.
"I gather all these instances to say, well then, legally, aren't we saying that animals are more than property, or they're special property?
"For instance, you can make a trust for your pet after you die to make sure that there's money there so they can be taken care of. There's no other equivalent property where you would be able to do that."
Fernandez further points to cases of separation and divorce, where in some jurisdictions it must be determined who looks after the best interests of the family pet or the best interests of all concerned, including a companion animal.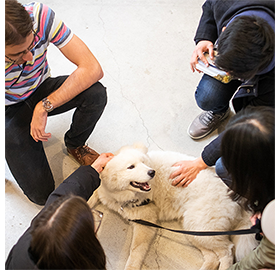 "If you go away on a holiday and something ends up happening to your dog in the kennel and it's either intentional or negligent that they've been injured or killed, you will get more than just the property value of the dog. Not always, but sometimes that will happen. A judge will recognize there's an intangible interest here because this entity is more valuable than just their actual replacement value."
That's why Fernandez uses the term "quasi-property."
"For sure, there are property ideas that are going to stay, but it's not simple. It's like property plus," she explains.
"In the 19th century, some animals have had rights against cruel treatment. They've never been very effective, but there are some rights there. And if that's the case, in a sense they also have a legal personhood of some kind, because they're able to have at least these rights."
The Brooks Institute is an independent think tank "pursuing a paradigm shift in human responsibility towards, and value of, nonhuman animals by advancing animal law, animal policy, and related interdisciplinary studies."
The Institute invited Fernandez, animal law researchers from across the U.S., and Maneesha Deckha, Professor and Lansdowne Chair in Law at the University of Victoria in Canada, to collaborate on a variety of projects in a network called BASAN – the Brooks Animal Studies Academic Network. The Brooks "Animal Law Fundamentals" series is specifically designed to build a curriculum of resources in the field of animal law. Each paper in the series will be accompanied by a video of the instructor breaking down what is in the paper, so it is easier to digest.
"One of the things I look at in the paper and video are the different historical moments in the development of animal law. The 19th century the British Royal Society for the Prevention of Cruelty to Animals protected horses or cattle from being beaten in the street, or providing water troughs for thirsty horses, that kind of thing. It's not about saying it's wrong to use horses, it's about making their lives a little bit better."
Fernandez says with the advancement of PETA (People for the Ethical Treatment of Animals) and the formation of other animal-rights groups in the 20th century, the idea arose that animals shouldn't be held in confinement or used at all.
"It's what I call 'big R' rights for non-human animals, and it's much more recent. Animal law, as we know it now, has only been around since about 1995. That's when you get the first specialized journal and law schools starting to have courses and professors who are focusing most of their research exclusively on it."
This year, Fernandez received one of the TRC Teaching Awards from the Students' Law Society and the Indigenous Law Students' Association (ILSA).
The awards recognize faculty who have made an outstanding contribution to the implementation of the Truth and Reconciliation Commission (TRC) of Canada's call to action #28 by teaching course content involving Indigenous perspectives, topics, and law, as well as Canadian Aboriginal Law.
Among the courses she teaches, her upper-year animal law course includes a section on "Indigenous Perspectives," which explores the ways in which Indigenous rights to hunt and fish come into conflict with the settler colonialism often present in animal rights discourse.
Fernandez believes it's important to recognize that Indigenous peoples have treaty-protected rights to hunt and fish, which come into conflict with animal advocates and how they want to protect animals from being hunted.
"It's very important to look a bit deeper and to see Indigenous worldviews as being respectful of animals. They are not just inanimate property; animals are very special."
Fernandez hopes more graduates will make animal law a part of their careers, from defending animal advocates, to constitutional challenges, to prosecuting cruelty cases. She points to the success of Camille Labchuk (JD 2012), an animal rights lawyer and Executive Director of Animal Justice, a not-for-profit organization dedicated to advocating for the humane treatment of animals, and co-host of the Paw & Order podcast, as a sign of a growing movement of lawyers interested in animal law. With more than 40 students enrolled in her upper-year animal law class, Fernandez thinks there's growing interest in the field.
"There's a lot of work that needs to be done in terms of crafting alternative solutions and punishments for people who actually do end up hurting the animals and get caught." 
U of T Law will be participating, through Fernandez's membership in BASAN, in a project to develop a research agenda around alternatives to incarceration and convictions with colleagues at the University of Denver, Wesleyan University, Lewis and Clark Law School, and the Animal Law & Policy Program at Harvard Law School. JD student Deniz Yilmaz will be working on the project through a fellowship provided by the network.
"I am also very excited that Brooks' support has made it possible to hire an Animal Law research associate, a role that will be held by Osgoode Hall Law School graduate, Samantha Skinner. Sam comes with a wealth of experience in animal law. It is a wonderful thing for the university and the field that they are coming to fill this important role."
Skinner will be working with Fernandez and research librarians at the Bora Laskin Law Library to develop a Canadian version of the Brooks Animal Law Digest as well as a survey or repository of Canadian Animal Law.
As for future research directions?
"I'm really interested in fish. I feel people don't think about fish at all and it's something we all need to think about, whether it be the fish on fish farms and their welfare or the environmental impacts of these farms. Something like the 'quasi' idea could work for fish," Fernandez explains. "It could also work for a lot of other nonhuman animals who have no hope of ever making into the category 'person.'"
"Animal protection issues are intertwined not only with environmental issues but also those that impact human health – not just in relationship to food and what we eat – but also in terms of mental health issues for those who harm nonhuman animals and those who see them suffer, in addition to the many potentially positive connections between human health and animal health."