Contributing to public interest advocacy in Canada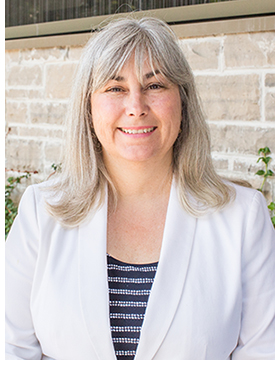 Nexus/Fall 2022
I entered law school the same year that the Canadian Charter of Rights and Freedoms came into being. Little was known about its possible effects in the country and little did I know that my career would take me to directing a constitutional rights centre at the University of Toronto's Faculty of Law. Few people could envision themselves being constitutional rights lawyers at that point in time. It is still a highly specialized field, but there are many ways that the graduates of U of T Law have incorporated this challenging area of law in their practices.
I have had the privilege of guiding many of those graduates through the constitutional rights advocacy clinic as part of the David Asper Centre for Constitutional Rights. After 14 years, we have managed to intervene in over 30 constitutional cases at many levels of court. And we have done so in a manner that has made a difference. The Supreme Court of Canada explicitly adopted our arguments for the first time in Bedford v Canada on the role that stare decisis plays in constitutional litigation and most recently in Ontario (Attorney General) v G on the significance of individual remedies in cases where a suspended declaration of invalidity has been ordered. While the issues might appear to be esoteric, the impact on litigation in this area is significant.
We continue to engage in cases that push the boundaries of the Canadian Charter of Rights and Freedoms in progressive ways. I most recently represented the Asper Centre in the Canadian Council for Refugees v Canada, a case that challenges the Safe Third Country Agreement with the United States that causes many refugee claimants to be turned back from the Canada-USA border every year. We have retained former graduates as pro bono counsel in a number of cases, most recently Ewa Krajewska (GPLLM 2019) of Henein Hutchison LLP in the case of Mathur v Ontario about climate change and the legislative measures taken by the Ontario government, as well as this year's constitutional litigator in residence, Jessica Orkin (JD 2005) of Goldblatt Partners LLP in the current reference before the Supreme Court of Canada respecting the federal indigenous child welfare legislation. As we have developed our reputation for well-researched and helpful submissions, we continue to be welcomed by courts as contributors to public interest advocacy in Canada.
In addition to our advocacy work in the courts and legislatively, the Asper Centre also aims to contribute to scholarship and education in constitutional law. The COVID-19 pandemic has opened up new and technically sophisticated ways to engage with a broader public. Our podcast, Charter: A Course has a strong following amongst the practising bar and law students. This fall, our event marking the 40th anniversary of the Charter, was a well-attended webinar with most of our constitutional litigators in residence opining on the seminal Charter cases over the past 40 years.
We are also excited about a return to an in-person symposium in May 2023  — Litigating Equality in Canada  — a follow up to our successful Public Interest Litigation in Canada conference and the book of the same title, that followed. 
I hope you enjoy reading this Charter @ 40 issue of Nexus.
Cheryl Milne
Executive Director